Exactly twelve miles from the hollow (by road) in the McIlroy-Madison County Wildlife Management Area is the unique Tea Kettle Falls. Besides being rather high, the waterfall flows through a sizeable hole worn through the limestone bluff.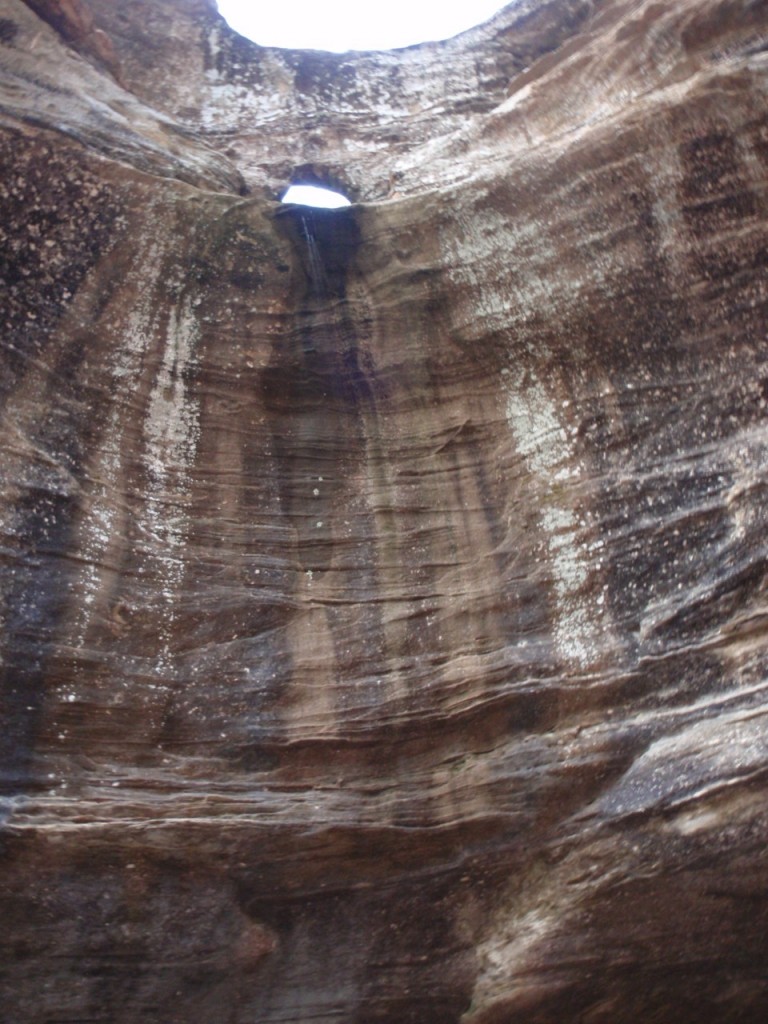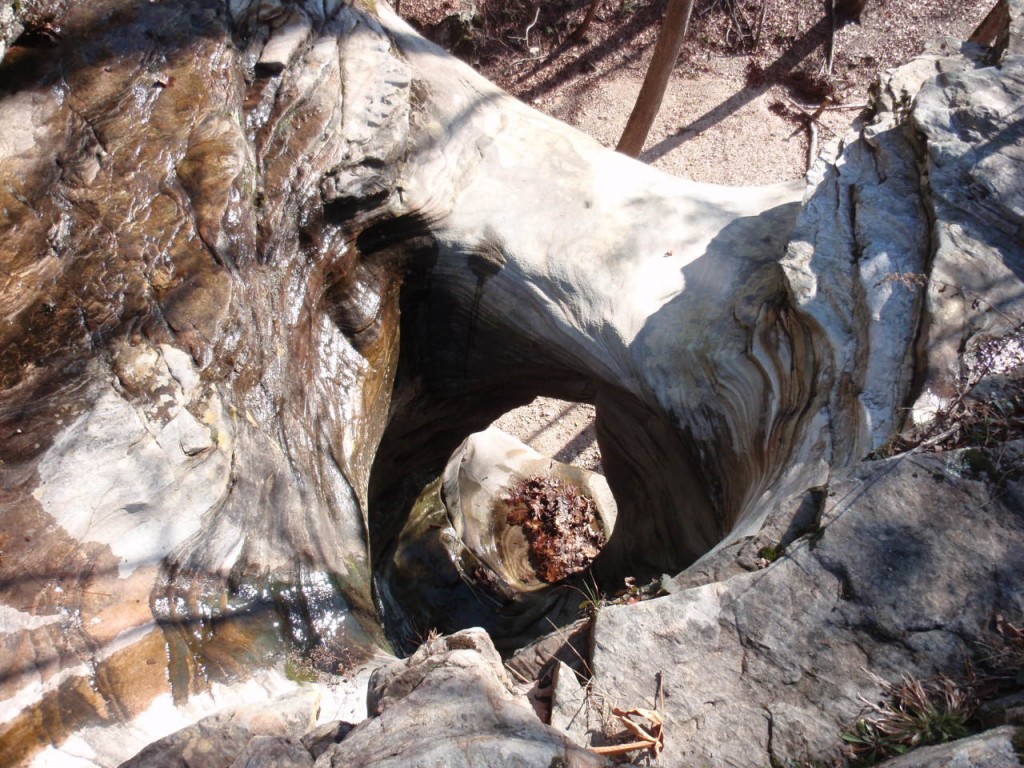 These two photographs are courtesy of Barbara Mourglia of Eureka Springs, Arkansas.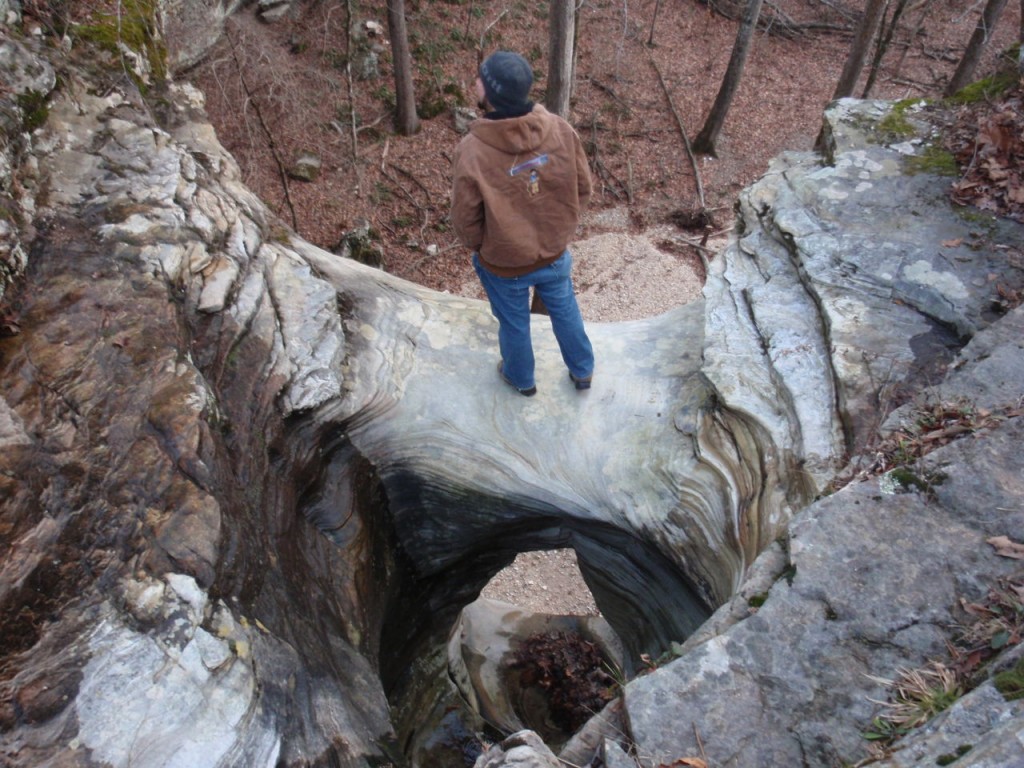 Tea Kettle Falls drains Kettle Hollow and then flows into Warm Fork Creek, which then flows into Rockhouse Creek and the Kings River.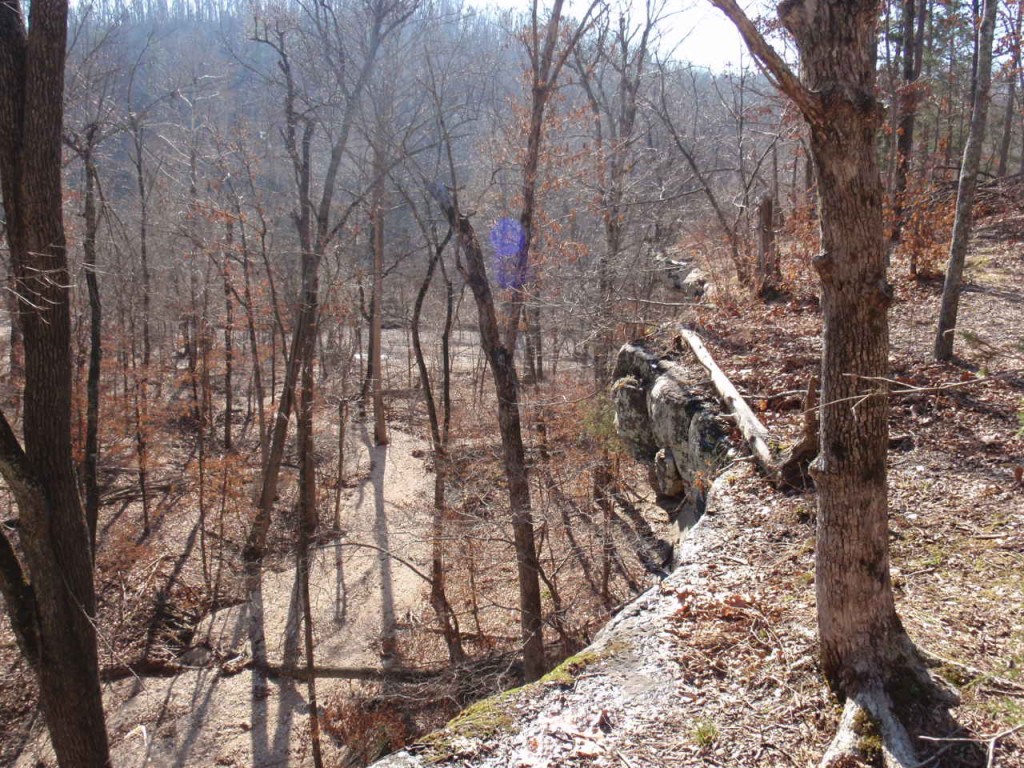 This north side of Warm Fork Creek is a long line of massive bluffs offering beautiful views.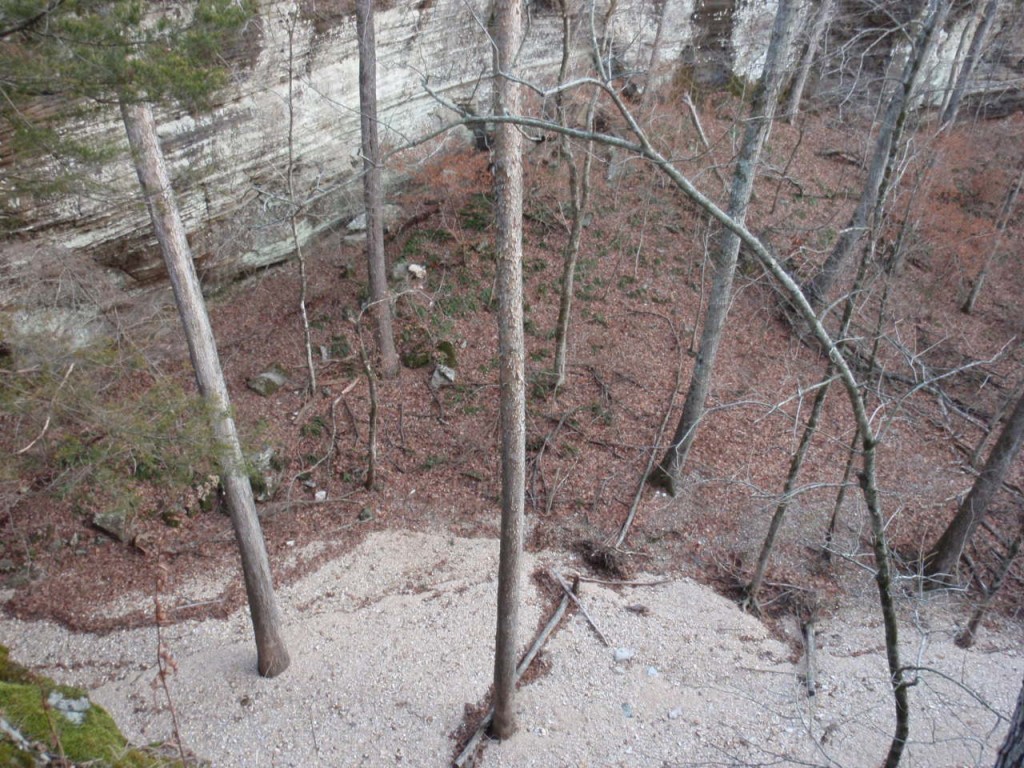 This Bing Bird's Eye View shows the area's terrain.